The programme is designed to be completed in the time frames indicated below; studied part time, with exit points as follows:
Stage 1, Postgraduate Certificate in Remote and Offshore Medicine - minimum of 18 months, maximum of 3 years
Stage 2, Postgraduate Diploma in Remote and Offshore Medicine - minimum of 3 years, maximum of 5 years
All modules are modelled on being at Postgraduate Level, Scottish Qualification Framework level 11, equivalent to 10 credits, approximately 100 hours of student learning each (approx. 3 months).
Certificate
Equivalent to 60 credits
Students wishing to exit the programme at certificate level must complete 6 modules in total:
Module 1: Health and Wellbeing of the Remote Worker
Module 10: Evidence and Research in Remote Medicine
Three additional modules from the compulsory list below
One module from the optional list below
Students who initially opt to study at certificate level have the option to continue studying to Diploma level after successful completion of the 6 modules.
Diploma
Equivalent to 120 credits
Students wishing to exit the programme at Diploma level must complete 12 modules in total:
Ten compulsory modules
Two modules from the optional list below   
Compulsory Modules

Optional Modules

 

 

 

 

 

 
Study Schedule
We strongly recommend that all students begin their studies with Module C01 as this provides an overview of Remote and Offshore Medicine and gives you free access to the Induction Module. The Induction Module is launched a week prior to C01 and provides students with the opportunity to familiarise themselves with the Virtual Learning Environment (VLE).
Fiona Stewart Memorial Award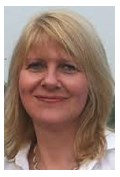 This award has been established in memory of Fiona Stewart, a long standing tutor for the Royal College of Surgeons of Edinburgh online postgraduate programmes in Health Informatics and Remote and Offshore Medicine. This award is given annually to acknowledge the achievements of a DipROM student based on their performance at the residential individually, but also as part of a team. 
You can read more about the award here.