Community Emergency Medicine Conference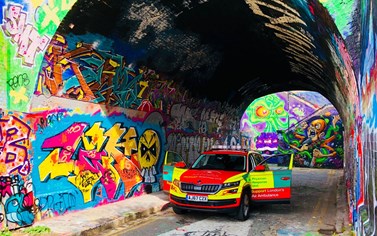 On 17th October 2019 "The First Community Emergency Medicine Conference: Breaking down barriers and innovating in integrated emergency care" took place at the Royal Society of Medicine. This event was a collaboration between Barts Health NHS Trust, The Institute of Pre-Hospital Care and London's Air Ambulance Charity. A comprehensive report on the conference can be found here.
Rural Fellowships in General Practice
The one-year GP Rural Fellowships represent an opportunity to work in Scotland to develop the generalist skills required to work in some of the most beautiful areas of our country. There are two types of Rural Fellowship - 'Standard' and 'Acute Care'. Interviews take place in the early summer.
For further information and contact details for the fellowship coordinator Dr Gillian Clarke please view here.
You can also view the website here or visit the Facebook page here.
Upcoming System Maintenance & Network Disruption
Due to essential systems maintenance and upgrades there will be intermittent interruptions to some on-line services on Saturday 27th of February. There will be further interruption to some core services on Wednesday 2nd and Thursday 3rd of March.
We apologise for any inconvenience caused.
×