Events
The Faculty of Pre-Hospital Care run an Annual Conference in partnership with BASICS. The conference is a highly regarded event that brings together many leading names and organisations from pre-hospital care with an exciting scientific programme supported by workshops and exhibition.
In January 2018 the Faculty enters its 21st year. To celebrate the Faculty are hosting a Winter Scientific Conference. The Conference will cover the latest evidence and expert opinion on a range of academic science related to pre-hospital medicine and trauma care.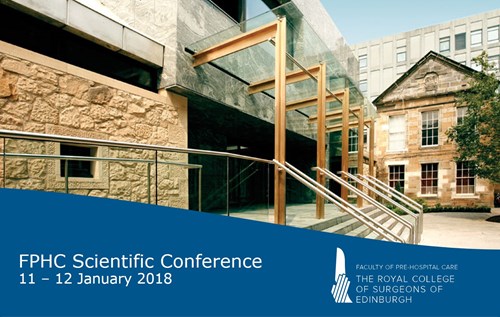 Upcoming System Maintenance & Network Disruption
Due to essential systems maintenance and upgrades there will be intermittent interruptions to some on-line services on Saturday 27th of February. There will be further interruption to some core services on Wednesday 2nd and Thursday 3rd of March.
We apologise for any inconvenience caused.
×