Start Dates
The programme has two intakes a year, in March and September. Current application deadlines can be found here.
Duration
Modules are designed to be studied part-time, with each module being approximately 100 hours of student learning over a period of 3 months. The maximum and minimum duration for each study level are below. Study breaks can be incorporated during the duration of your study, time allowing. 
Diploma - minimum of 3 years, maximum of 5 years (12 online modules)
Certificate - minimum of 18 months, maximum of 3 years (6 online modules)
CPD Module - 3 months per module
Fees
The fees for the 2021 academic year are:
Pay Per Module - £587
Diploma Pre-Paid - £7,008
Certificate Pre-Paid - £3,504
Accreditation
Australian College of Rural and Remote Medicine (ACRRM)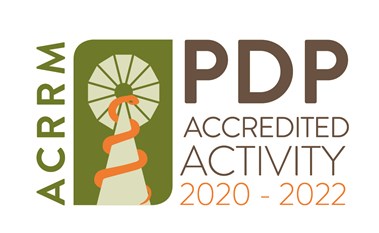 The RCSEd DipROM Programme is accredited by the ACRRM (Australian College of Rural and Remote Medicine) 
for the 2020 - 2022 triennium. The Programme has been awarded 30 Core Points on the ACRRM PDP points framework.
Full details available at: www.acrrm.org.au