Faculty of Pre Hospital Care Strategy 2022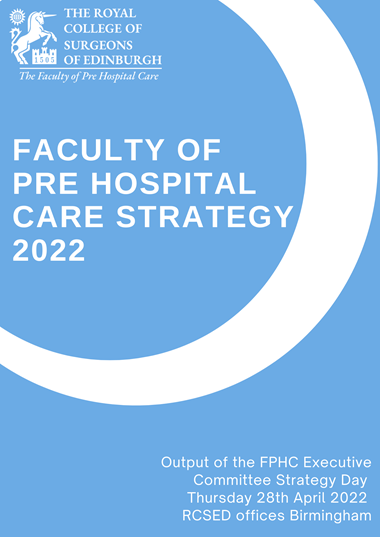 We are pleased to share with you all the FPHC strategy report for 2022, a summary of the discussions of the Executive Committee Strategy Day back in April.
The strategy is updated each time there is a change of Chair, approximately every 3 years. This is an ambitious strategy, and we will do our best to deliver, whilst being realistic given current pressures.
We have tried to add some clarity to the work of the FPHC, and demystify some of the FPHC structure and roles, and very much hope you will enjoy reading it. 

Dr Pam Hardy
Chair, Faculty of Pre-Hospital Care