TVAA Trustee opportunity
6 September 2018

Back to News Home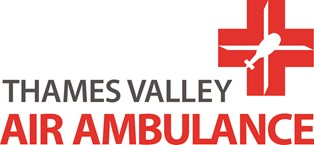 Trustee - Clinical 
Head Office - Stokenchurch
Thames Valley Air Ambulance (TVAA) has been providing emergency medical care for the people who live, work and travel in Berkshire, Oxfordshire and Buckinghamshire since 2000. The charity's vision is to push the boundaries of medical intervention, helicopter aviation and on scene patient care to deliver a unique life-saving service where and when it is most needed. We were one of the first Air Ambulance Services to operate at night and along with our neighbour, the Hampshire & Isle of Wight Air Ambulance (HIOWAA) provide coverage every night until 2am across the region. We normally operate with a crew of a doctor and paramedic manning either the helicopter or one of our Critical Care Response Vehicles. We have been at the forefront in introducing new equipment and techniques, including the carriage of blood and plasma, and ultrasound.
On average, we are called out 6 times a day. We receive no Government funding and are not supported by the National Lottery. We rely on the generosity of the people, organisations and companies across the three counties.
From 1st October 2018, we will move to a new operating model and assume full responsibility for clinical governance and the delivery of advanced critical care.  We will be employing paramedics directly, and contracting with doctors direct from our partner hospitals within the Thames Valley region, thus becoming a fully independent healthcare provider registered with the Care Quality Commission.
We are deeply committed to advancement in Pre-Hospital Emergency Medicine in our region and nationally. We wish to become recognised as one of the premiere pre-hospital emergency units in the country showcased by the care and treatment we provide our patients. We are making significant investment in training for our crews, and in research.
The Role of a TVAA Trustee
The role and responsibilities of a trustee are extensive, within a governance structure that ensures TVAA has a strategy with a clear and appropriate sense of direction, and operates within all external regulations.The Charity prides itself on its high standards, ensuring that it has often gone beyond the requirements of the Charity Commission and Fundraising Standards Board. 
Due to the exciting changes ahead, the Charity is now looking to appoint a new Trustee to complement the current board. with a particular responsibility for oversight of clinical governance arrangements.
The Charity is keen to bring additional skills to its Board through the appointment of an individual who is a registered clinician with a background and expertise in the provision of emergency services / medicine and prehospital services. We would particularly welcome applications from Paramedics or Doctors.
For this role, the Charity will consider individuals seeking their first Trustee position as well as  those seeking to add to their existing portfolio of Trustee work.
The board has a very collaborative approach and successful candidates will want to be part of a highly committed and creative team, dedicated to the communities they serve.
Appointments are normally for 6 years. Trustees are unpaid, but reasonable out of pocket expenses can be reimbursed. Alongside Committee meetings the successful candidate will also occasionally be part of Clinical Governance Groups.
Thames Valley Air Ambulance is an equal opportunities employer. Please feel free to contact our retained consultant - Simon Bell on simon@grayssearchandselection.com or call 07766 714 951 for an initial discussion.
Closing date for applications will be Friday 5th of October 2018.