Elective Report
22 September 2016

Back to News Home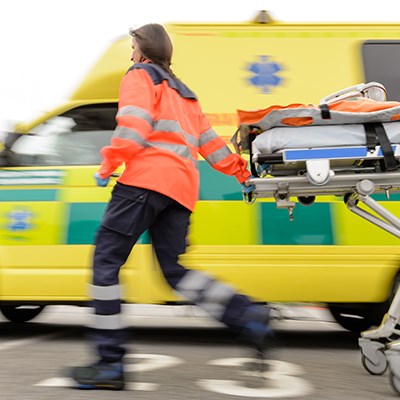 During my undergraduate training I have had many different clinical specialty attachments, and have seen many patients. The elective on Prehospital care offered me the opportunity to be on the frontline, treating patients at the point of first contact.
I spent considerable time working with many inspirational characters in the West Midlands Ambulance Service, being the first responders to medical and traumatic emergencies and have developed both personally and professionally as a result. I have comforted anxious mothers as their children were blue-lighted into the Emergency department, performed Advanced Life Support on patients in Cardiac Arrest and assisted in caring for patients involved in RTCs. Being part of such small teams has helped me refine my clinical skills in ways far beyond what I had imagined. While previous attachments in the Emergency Department allowed me to get hands on in patient care, this elective allowed me to lead on patient cases, having responsibility from beginning to handover at the hospital.

Read Paul's full story here.
Upcoming System Maintenance & Network Disruption
Due to essential systems maintenance and upgrades there will be intermittent interruptions to some on-line services on Saturday 27th of February. There will be further interruption to some core services on Wednesday 2nd and Thursday 3rd of March.
We apologise for any inconvenience caused.
×