Student Prehospital Care Conference
7 April 2016

Back to News Home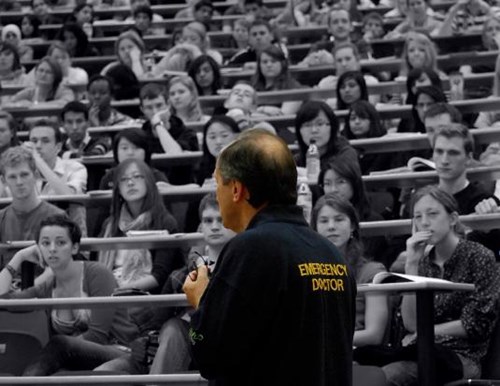 There is just over a month until the Peninsula Trauma and Emergency Care Society host the national Student Pre-Hospital Care Conference in Plymouth.
They are running this in conjunction with the Prehospital Care Programme at Bart's and the London School of Medicine. The conference takes place on Sunday 8 May at the Plymouth Postgraduate Medical Centre.
The organisers hope to appeal to allied healthcare colleagues by hosting talks from professionals who work in various aspects of Emergency Medicine and Trauma Care.
Speakers include the FPHC's Vice Chair, Professor David Lockey, as well as Dr Anne Weaver and Professor Jason Smith.
The PCP Conference is preceded by the Peninsula Emergency Medicine and Trauma Conference which takes place on Saturday 7 May.
The full programme and ticket information can be viewed online at: http://www.penemtc.co.uk/
Prior to this, there is also a Faculty-sponsored poster competition for any artistic types who would like to have their work displayed at the conference. The submission deadline for this is 24 April with competition rules at: http://www.penemtc.co.uk/poster-competition/