Chairman's Christmas Message
20 December 2015

Back to News Home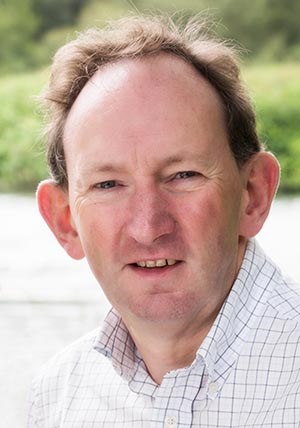 As Christmas approaches, I would like to take this opportunity to wish all members and their families a very Happy Christmas and a successful 2016.
At this time of year, there are lots of communications sent to us and it is difficult to get time to read all these. I therefore intend to make this message shorter than normal.
I hope that the general strategic direction of the Faculty, particularly with regard to examinations, the development of evidence-based guidance and the development of interagency working, is becoming obvious and that in the near future you will see greater transparency as to how decisions are made within The Faculty.
I hope that some of the major changes which have taken place within the Faculty are becoming apparent through developments such as the new website and the use of other digital communication strategies. Over the past year, the office has grown in size and we now have a Faculty Manager and three full-time administrative staff in the office.
During the year, we have taken over responsibility for the Diploma in Remote and Offshore Medicine from another department within the College and the Diploma in Mountain Medicine from the University of Leicester. In the New Year we plan to advertise the Gibson chair in Pre-hospital Care. This will be open to applicants from the medical, paramedic and nursing professions.
The Faculty has taken over responsibility as the lead College for communication with the GMC on matters relating to the new sub-specialty of Pre hospital Emergency Medicine and has made arrangements with JRCALC to support their work in producing their guidelines.
The work of new committees and groups which have been formed in the past two years (clinical standards, communications, nursing, paramedic and student and junior doctors) is becoming apparent. Our regional Faculty structure continues to develop.
In 2016, we hope to report more on our new Diploma in Major Incident Management, our new Diploma in Unscheduled/Urgent Care and we hope that in co-operation with BASICS and BASICS Scotland to announce developments regarding a new Journal.

My best wishes for a happy and healthy Christmas and New Year,

Colville Laird,
Chairman of the Faculty of Pre-Hospital Care.