A Medical Advisor (Doctor) is required for St Abbs Independent Lifeboat
28 September 2020

Back to News Home
Medical Advisor to St Abbs Lifeboat, Scottish Borders.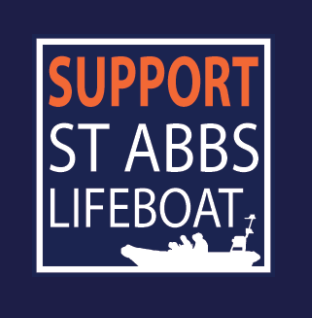 A Medical Advisor (doctor) is required for St Abbs Independent Lifeboat.
Background
Over 4 years ago, the RNLI withdrew support to St Abbs Lifeboat, which is situated between Dunbar and Berwick on Tweed on the south east coast of Scotland. St Abbs is a mecca for SCUBA diving and is a small charming village with St Abbs Head, a National Trust for Scotland property, having huge cliffs and birdwatching opportunities. The local people felt the withdrawal of the Lifeboat was dangerous and collected charitable money to enable a replacement. St Abbs has a very fast and well equipped inshore rescue boat.  For further details see https://en.wikipedia.org/wiki/St_Abbs_Lifeboat_Station. 
The boat is now a "fully declared facility" for Coastguard operations i.e. it can respond without backup to incidents, and is thought to be the only independent lifeboat in Scotland with this status. It is an easy drive from Edinburgh down the A1, and a nice day out!
 The village and its lifeboat have become well known recently, featuring on various TV programmes such as Countryfile and it is now even famous for filming as "New Asgard" the new home of Thor, in the last Avengers movie! 
The Post
This would suit a doctor with experience in prehospital medicine and/ or emergency medicine (either as trainee, or senior), or BASICS Scotland doctor. They are looking for someone who would like (or has!) experience of lifeboat and diving medicine and its logistics and who can support the crew with best clinical practice and in clinical governance. Although past practical emergency experience is necessary, the post is primarily strategic. Ideally the doctor will drop in every so often and answer questions, review incidents, maybe teach, get to know the crew and become one of the team.  The doctor would be working with many experienced lifeboat crew with, it is thought, the fastest inshore lifeboat in the UK.  The logistics of using a fast boat to emergencies, as opposed to land based vehicles is a great opportunity. There is a PHEC trained senior nurse on the crew.
 Significant medical incidents are usually diving (Type 2 bends/cardiac arrests) and some trauma ( falls from the cliffs, birdwatching or fishing). There is sometimes a delay in the emergency services arriving as the ambulance service is very stretched in this part of Scotland and the SAR helicopter provision to the area was reduced a few years ago.
St Abbs Independent Lifeboat is a charitable organisation so there would not be any monetary remuneration, but the post is not only fun but would be good experience for anyone training in emergency or prehospital medicine.  Providing medical assistance at the scene is not currently expected, nor is on line advice, but this is an area that could, of course, be explored. The Medical Advisor sits on the Lifeboat Committee and provides advice and feedback to them as necessary. 
If you are interested, please contact Fiona.jewkes@gmail.com for further details.