2017 National Student Conference in prehospital and emergency medicine
6 April 2017

Back to News Home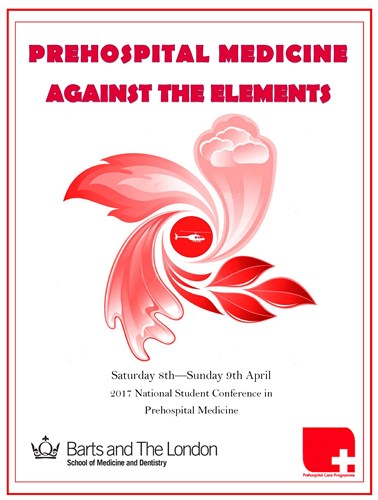 This weekend Barts and the London School of Medicine and Dentistry are hosting the 2017 National Student Conference in prehospital and emergency medicine;'Prehospital Medicine Against the Elements'
It promises to be weekend of fantastic morning talks from experts in the field of Prehospital Medicine, speaking about their experience in delivering patient care in tricky situations, dominated by one of the four elements.
Morning talks will be followed by afternoon practical sessions filled with moulages and skills sessions; to provide delegates with the opportunity to practice and enhance their skills in Prehospital care and Emergency medicine.
Speakers include Jayne Collins, Paul Savage, Dr Amy Hughes, Dr Stephen Rashford, Craig Cassidy and Dr Gareth Grier'
The Royal College of Surgeons of Edinburgh is proud to sponsor this event.
For further information visit: http://prehospitalconference2017.weebly.com/