2017 Student Elective
15 November 2016

Back to News Home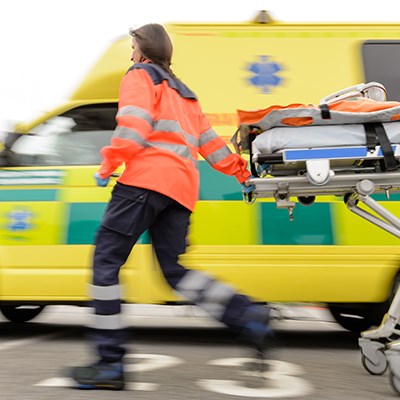 Applications for the 2017 Student Elective are now open. The elective, facilitated by the Faculty of Pre-Hospital Care, is an exciting opportunity for a medical student based in the UK or ROI to gain insight into a rapidly evolving speciality by experiencing many aspects of Pre-Hospital Care.
Among the many components that will make up the elective timetable, the selected candidate will work shifts with the Welsh Ambulance Service NHS Trust and spend time with the Emergency Medical Retrieval and Transfer Services (EMRTS Cymru).
The elective will be based in Cardiff and require a lot of traveling around South Wales - having your own transport will be essential.
The elective will last for 4 to 6 consecutive weeks in June/July 2016 which must include the week of July 10-14th 2017 which will be spent at the Faculty of Pre Hospital Care in Edinburgh. Alternative dates for the main body of the elective might be possible but only on the strict understanding that the Faculty week in Edinburgh from July 10-14th must be undertaken as well.

To apply for the elective candidates must:
In 200 words or less, explain why they would like to undertake this elective and what skills they can offer.
In 100 words or less, explain what they understand about the different Ambulance Operating Models in Wales compared to England.
In 200 words or less, write a trauma moulage (training) scenario they would feel comfortable instructing.
Full details on the elective can be viewed here.