You are here:
FPHC International Elective 2020
FPHC International Elective 2020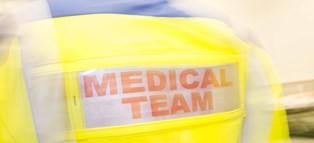 Applications to take part in the FPHC International Elective 2020 have now been closed! Winner details available in the News Section of our Website.
How to Apply for this Elective:
In 200 words or less explain - what are your aims and proposed activities on elective?
You should – in 200 words or less – explain your reasons for undertaking your elective in this medical field and country?
In 200 words or less explain h

ow will you ensure you will expand your skill set and knowledge while on elective.

In 200 words or less explain what challenges would you anticipate in the provision of PHEM services in your chosen location? (e.g. resources, personal safety, training and education) 
Complete the below form and submit it to fphc@rcsed.ac.uk before 4pm on Friday November 15th 2019.
Upcoming System Maintenance & Network Disruption
Due to essential systems maintenance and upgrades there will be intermittent interruptions to some on-line services on Saturday 27th of February. There will be further interruption to some core services on Wednesday 2nd and Thursday 3rd of March.
We apologise for any inconvenience caused.
×