Who are we?
We are a group of non-consultant grade, pre-hospital, doctors who are passionate about improving the quality of pre-hospital research. In order to achieve this, we have collaborated to enable multicentre pre-hospital research to be conducted. Our ambition is to expand to include pre-hospital practitioners other than doctors once we have proof of concept and a successful output.
We sit under the umbrella of the Faculty of Pre-hospital Care (FPHC) at the Royal College of Surgeons of Edinburgh (RCSEd). As such our information governance is guaranteed by RCSEd with oversight of research activity being provided by the Gibson Chair.
We welcome research proposals from all sources. Proposals will be reviewed on a quarterly basis and those where we think PHOTON's resources could be useful will be added to the PHOTON research portfolio. Whilst the originators will, of course, retain their names on any published work we ask that "The PHOTON Collaborators" are also credited as an author.
E-mail: PHOTONchair@rcsed.net
Twitter: @researchPHOTON
Facebook: follow this link
Biographies
James Raitt - Chairman
James Raitt is a trainee in Emergency Medicine and PHEM who has taken the scenic route through training having spent time living and working in East and West Africa in both PHEM and EM. He is a Registrar with Thames Valley Air Ambulance and outside of work his main focus is spending time with his two daughters. He can also occasionally be found riding his bike or climbing.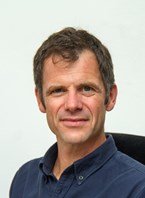 Matt Creed - Treasurer
Registrar in Anaesthesia (Wales Deanery), BASICS Doctor (MEDSERVE Wales & West Midlands CARE Team), Future PHEM Trainee (Commencing August 2018). 
Former Army Doctor Matt has had a longstanding interest and involvement in PHEM, and he is hopeful for the prospects of PHOTON making valued contributions to research and the evidence base in PHEM. 
He joins PHOTON as the Treasurer and a representative for network activity in Wales, where works and lives with his family.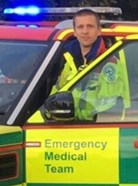 Daniel Sedgewick - Secretary
Daniel started his NHS career working as an ambulance service call taker and dispatcher before going to medical school. He has been undertaking Emergency Medicine training in the Thames Valley, taking a year out in 2016 to complete a PHEM Clinical Fellowship in Bangor, North Wales. He is currently on a PHEM training programme in the East of England working with Northampton General Hospital and MAGPAS Air Ambulance.
Jasmit Mohindru - Social Media and PR
Jasmit is an Emergency Medicine registrar who began his specialty training in Addenbrookes MTC. He has worked in a number of departments around the country since then, including Snowdonia's local emergency department where he also worked part time with the Wales Air Ambulance and WAST. Following that experience he helped to set up (and is currently vice chair of) BASICS Hertfordshire, working on paramedic education within East of England. He was a full time HEMS registrar with Kent Surrey and Sussex Air Ambulance Trust for 18 months and now works for them, dividing his time equally between PHEM and EM in Central London. He is currently in the final stages of his FRCEM.
Apart from work he is a keen, although mediocre, spin bowler and a quality chef (if you like beans on toast).
Jake Turner - PHEMTA representative
Jake is a ST6 anaesthetic registrar from the East Midlands and a current PHEM trainee in the West Midlands, spending his phase I training with MAA and phase II training with TAAS. He is the vice-chair of the PHEMTA committee and therefore sits in a favourable position to act as the formal link between PHOTON and PHEMTA.
Jake started his pre-hospital career with the West Midlands CARE team and continues to volunteer for this charity as a clinical team lead. In his spare time, Jake is a keen mountain biker and has recently started competing in middle distance triathlons.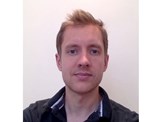 Jim Hancox - Paramedic Advisor
Jim Hancox joined the then Hereford and Worcester Ambulance Service in 2002 qualifying as a paramedic in 2005. A HEMS Paramedic with Midlands Air Ambulance since 2006, he extended his training, qualifying as a Critical Care Paramedic in 2010 and took on the role of Aircrew Supervisor at MAA's Strensham airbase in 2014.
Jim has recently returned to clinical practice having undertaken an eighteen-month secondment to the National Institute for Health Research Surgical Reconstruction & Microbiology Research Centre (NIHR SRMRC) based at Birmingham's Queen Elizabeth Hospital where he worked as a research paramedic on the RePHILL study.
Jim has just completed an MSc in Advanced Critical Care Practice at Warwick Medical School and is an Honorary Research Associate at The University of Birmingham.
Jim is passionate about the development of prehospital practice and sees research as one of the key elements in improving care for patients.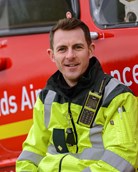 Caroline Leech - Consultant Advisor
Caroline is a Consultant in Emergency Medicine at University Hospital Coventry and the Deputy Clinical Lead of The Air Ambulance Service. She is the West Midlands Training Programme Director for PHEM, Associate Editor for the Emergency Medicine Journal, and an Executive Committee Member and Examiner for the Faculty of Pre-hospital Care, RCSEd. Caroline leads on both in-hospital and pre-hospital research in her local organisations.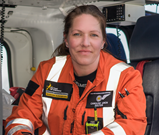 Harriet Tucker - NATRIC link and joint lead investigator for "When and Where Do We Care?"
Harriet is a PHEM registrar with KSSAAT and a London Emergency Medicine trainee. Currently living and working in the South-East of England, she has previously undertaken research work during a Masters in Trauma Sciences (Military and Austere), and is excited about the future of collaborative, nation-wide research, and what can be learnt from this to develop and guide practice in pre-hospital emergency medicine. When not working, she can usually be found running, swimming, or cycling (or a combination of all three), together with her husband!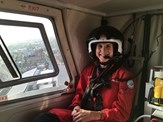 Active studies
TT-PHEA
National Institute of Clinical Excellence (NICE) major trauma guidelines state that pre-hospital emergency anaesthesia (PHEA), if indicated, should be performed within 45 minutes of the emergency call for major trauma patients. The Pre-Hospital Trainee Operated Research Network (PHOTON) will retrospectively audit all HEMS services in the UK for time of call, dispatch, arrival and PHEA, comparing performance against the NICE recommendation. The data will be used to anonymously identify examples of excellent practice and areas for service improvement that can be used to improve the quality of care delivered to our major trauma patients nationally.
For more information about this study, please contact Jake Turner: jake.david.turner@gmail.com
Click on this link to view all the current study investigators.
PHOTON opportunities
There is the desire within PHOTON to create a funded research post to continue PHOTON work beyond what can be achieved with volunteers, good will and spare time. Extensive investigations have explored funding from various Royal Colleges, pre-hospital care and research organisations. After a lot of work it has become clear that there is only one practical way ahead. This is to establish a 50% post under a NIHR funded Local Clinical Research Network (LCRN). There are 15 LCRNs across England, covering areas such as Thames Valley and South Midlands; Kent Surrey, Sussex and Yorkshire and Humber. This would be under the Injuries and Emergencies specialty, with the other 50% of the time spent in the clinicians base specialty or in PHEM. Initial informal enquiries showed a number of hospitals and Air Ambulances who would be prepared to make a 50% post for a suitable candidate. The ideal candidate would have completed at least Phase 1b PHEM training or equivalent in order to give them a good insight into the context of PHEM, but it might be that the best applicant will be a post CCT fellowship, a career break for Research, a current PHEM trainee or someone who wants a break from full time clinical work. For further details, please contact James Raitt via email: PHOTONchair@rcsed.net
PHOTON ongoing research
Since the creation of the PHOTON pre-hospital care collaborative research group in November 2017 the group has gone from strength to strength. There are now over 40 members and representation from every Air Ambulance organisation in the country. The first two studies have collected all their data, with all 21 UK Air Ambulance organisations contributing and are undergoing final statistical analysis with an aim to publish this summer. Time to PHEA looks at the time between 999 call and delivery of emergency anaesthesia to trauma patients and Where are we now is a study of what pre-hospital critical care interventions are delivered where in the UK and at what times. Meanwhile PHOTON members are finalising protocols and ethical approval for the next two studies; Elderly Trauma will look at what critical care interventions are delivered to the elderly by pre-hospital critical care teams and HEMS Dispatch will establish the current state of HEMS dispatch nationwide aiming to guide further research into this key area.
If you would like to register as a PHOTON member, please click on this link or scan this QR code 

Documents