New Faculty Manager
6 March 2018

Back to News Home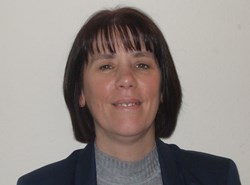 Elizabeth (Beth) Harrison has joined the Faculty office to take on the role of Office Manager on 22 January 2018. 
Beth's background is in administration and office management. She has previously worked in both the private and public sectors, holding governance roles as Company Secretary and Office Manager.
Her role within the Faculty is to manage the team of administrators, strengthen the services provided by the Office and grow the reach of the Faculty, in line with our strategic objectives.
News Archive
Select a year and month from the headings below to view news items from that month.
Upcoming System Maintenance & Network Disruption
Due to essential systems maintenance and upgrades there will be intermittent interruptions to some on-line services on Saturday 27th of February. There will be further interruption to some core services on Wednesday 2nd and Thursday 3rd of March.
We apologise for any inconvenience caused.
×