Medical training for police officers in specialist role (D13)
8 September 2017

Back to News Home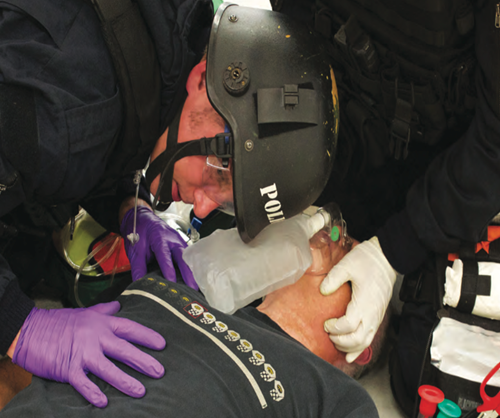 Key Faculty Members have contributed to the publication of a paper on Medical training for police officers in specialist role (D13): A retrospective review of patient report forms from 2010–2015. D13 is a nationally agreed bespoke medical training package for specialist firearms police officers introduced in 2010. Full details available here.
News Archive
Select a year and month from the headings below to view news items from that month.
Upcoming System Maintenance & Network Disruption
Due to essential systems maintenance and upgrades there will be intermittent interruptions to some on-line services on Saturday 27th of February. There will be further interruption to some core services on Wednesday 2nd and Thursday 3rd of March.
We apologise for any inconvenience caused.
×