Applications Open for 2018 Faculty of Pre-Hospital Care Elective
13 November 2017

Back to News Home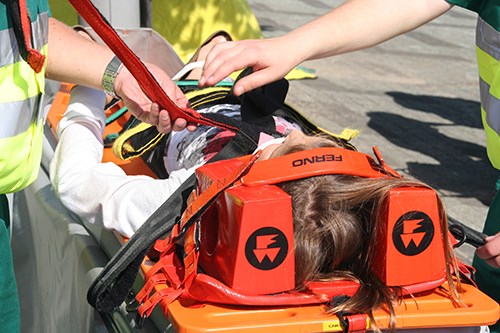 Applications for the 2018 Student Elective are now open. The elective, facilitated by the Faculty of Pre-Hospital Care.
What you can expect from this elective placement:
A once in a lifetime opportunity to gain insight into a rapidly evolving speciality by experiencing many aspects of Pre-Hospital Care.
There are many components that will make up your elective timetable:


Shifts with the London Ambulance Service NHS Trust in their Double Crew Ambulances and Rapid Response Vehicles.
Time with Advanced Paramedic Practitioners of different types.
 Time spent with the Hazardous Area Response Team (HART) paramedics.
Operational Management Experience and time in Control Centres.
Probably some spent with Police Firearms units, Fire Service and other units acting as an expert patient or instructor depending on your skill set
Opportunities to teach and instruct on skills or trauma assessments.
Time spent in the Faculty of Pre-Hospital Care in Edinburgh, with the chance to assist in the FIMC and DIMC examinations.
Observer shifts with local Pre Hospital Responders and Care Delivery Systems.

Experience of a Major Trauma Centre and the teams that work within it.
There will be the opportunity to undertake the FPHC Pre-Hospital Trauma Course either before or after the elective placement depending on your availability.
There may be opportunities for you to carry out an audit whilst on your elective placement.
For further information on how to apply click here
To read 2017 Elective report by the winner Emily Sams, click here
News Archive
Select a year and month from the headings below to view news items from that month.
Upcoming System Maintenance & Network Disruption
Due to essential systems maintenance and upgrades there will be intermittent interruptions to some on-line services on Saturday 27th of February. There will be further interruption to some core services on Wednesday 2nd and Thursday 3rd of March.
We apologise for any inconvenience caused.
×