2017 Elective Report
10 November 2017

Back to News Home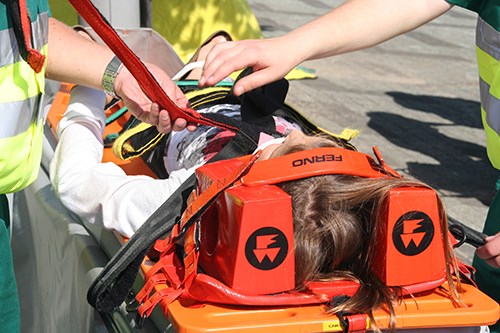 For my elective, I was keen to gain experience in pre-hospital care, so I applied for and was awarded the opportunity to undertake my elective with the Faculty of Pre-Hospital Care. This year the FPHC elective was facilitated by Welsh Ambulance Service Trust (WAST) and Emergency Medical Retrieval and Transfer Service (EMRTS).
My aims and objectives of my elective were to gain a greater understanding of the role of the doctor in pre-hospital care and to gain a greater understanding of the PHEM training pathways. I also wanted to develop my clinical and non-technical skills and learn how best to apply them to a pre-hospital setting. My time spent with WAST and EMRTS delivered on all these objectives and more. I My 6 week elective programme involved spending time with hospital avoidance teams, emergency response teams, and 111 and 999 call centre teams. I also had the opportunity to observe training days with Silver Commanders and MERIT nurses, which developed my understanding of how mass casualty incidents are managed, and Fire and Rescue Services which gave me an insight into pre-hospital care provided by non-healthcare professionals. I have come away with a more comprehensive understanding of what PHEM involves and the teams involved in delivering emergency care in the pre-hospital setting.
To read the full report click here
News Archive
Select a year and month from the headings below to view news items from that month.
Upcoming System Maintenance & Network Disruption
Due to essential systems maintenance and upgrades there will be intermittent interruptions to some on-line services on Saturday 27th of February. There will be further interruption to some core services on Wednesday 2nd and Thursday 3rd of March.
We apologise for any inconvenience caused.
×