You are here:
Conference Sponsorship Packages
Conference Sponsorship Packages
Interested in becoming a sponsor for the 2023 Faculty of Pre Hospital Care 2023 Conference?
 The conference organizers would like to invite interested organizations to attend the conference. The Faculty of Pre Hospital Care Conference 2023 event will provide your organization with unique access to the key players in the Pre Hospital Care field.
This year we are pleased to offer three levels of sponsorship: gold, silver and bronze. Marketing opportunities for each level are detailed below. We are offering one sponsor the opportunity to be the event's gold sponsor and there are two opportunities for support at a silver level. There are unlimited places for bronze sponsorship. Places will be allocated on a first come, first allocated basis.
Sponsorship Packages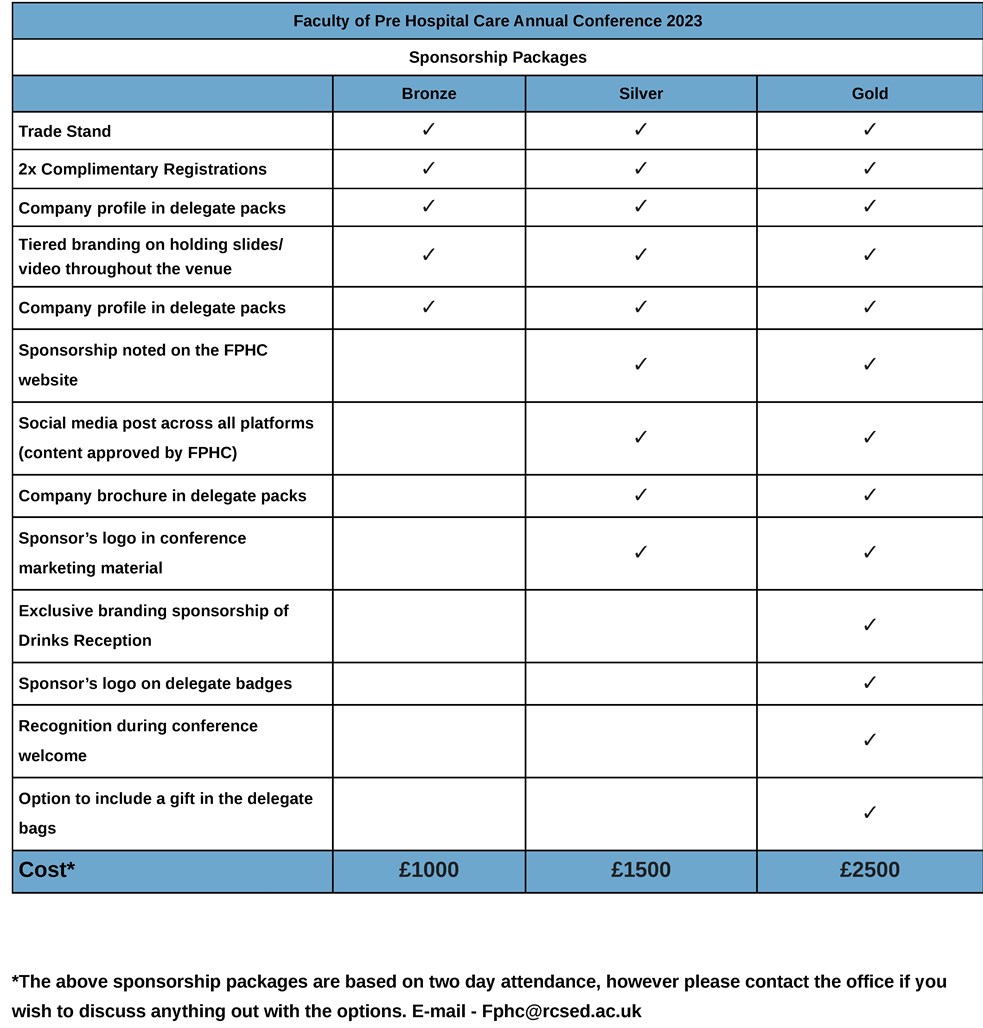 To register your interest please
email us at: fphc@rcsed.ac.uk
Call us on: 0131 527 3441
Upcoming System Maintenance & Network Disruption
Due to essential systems maintenance and upgrades there will be intermittent interruptions to some on-line services on Saturday 27th of February. There will be further interruption to some core services on Wednesday 2nd and Thursday 3rd of March.
We apologise for any inconvenience caused.
×