2020 Scientific Conference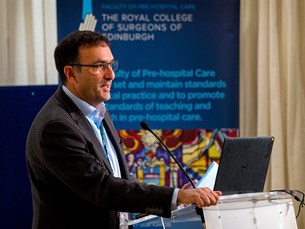 FPHC Scientific Conference
17th/18th March 2020 - CANCELLED
Due to the multi professional nature of Pre-Hospital Care, we appreciate that there may be additional demands being placed on delegates and speakers due to COVID-19.  The Faculty of Pre-Hospital Care, the Royal College of Surgeons of Edinburgh has therefore taken the decision to cancel its Scientific Conference scheduled to take place on the 17th & 18th March 2020 in Edinburgh. 
This decision has not been taken lightly, but we believe this is the best option to minimise risk to those attending. This is in line with our sister organisations who are also cancelling their conferences. We have contacted our speakers, delegates and exhibitors directly to advise them of this cancellation.
Thank you all for you continued support to the Faculty and we are sorry for any inconvenience caused.
Contact Us
email: fphc@rcsed.ac.uk
phone: 0131 527 3441