You are here:
UIAA/ICAR/ISMM Diploma Holders
UIAA/ICAR/ISMM Diploma Holders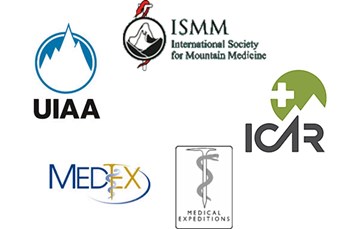 It is a UIAA/ICAR /ISMM requirement that a list of all UK UIAA/ICAR/ISMM Diploma in Mountain Medicine holders is maintained and published.
Medical Expeditions who have had a long association with the programme since its inception over ten years ago administer this list which is hosted on the Medex website. 
In due course graduates of the FPHC-RCSEd programme will also be included in the list which is available to view here. 
Upcoming System Maintenance & Network Disruption
Due to essential systems maintenance and upgrades there will be intermittent interruptions to some on-line services on Saturday 27th of February. There will be further interruption to some core services on Wednesday 2nd and Thursday 3rd of March.
We apologise for any inconvenience caused.
×