You are here:
The Student and Junior Trainee Group Conference 2021: Challenging Pre-Hospital Environments
The Student and Junior Trainee Group Conference 2021: Challenging Pre-Hospital Environments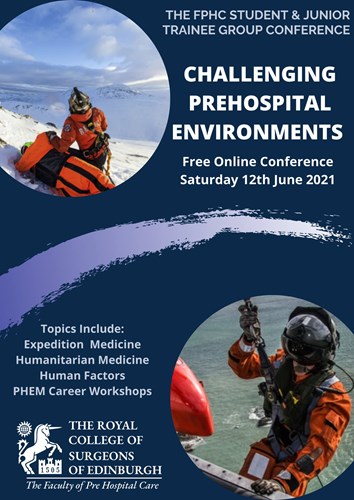 Topics include an introduction to pre-hospital emergency medicine, challenging environments, aid and humanitarian medicine, coastal and mountain rescue, human factors, and expedition medicine. We will also be offering workshops to both medics and paramedics about careers in pre-hospital emergency medicine, as well as a poster competition, online pdf conference pack, and portfolio certificates. We look forward to seeing you there!
Conference Programme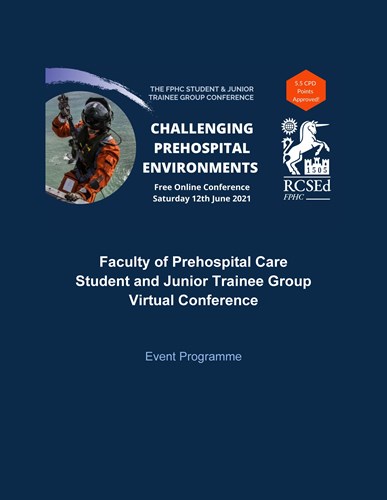 Registration Closed
Upcoming System Maintenance & Network Disruption
Due to essential systems maintenance and upgrades there will be intermittent interruptions to some on-line services on Saturday 27th of February. There will be further interruption to some core services on Wednesday 2nd and Thursday 3rd of March.
We apologise for any inconvenience caused.
×