Exhibitors
FPHC Scientific Conference
11 – 12 January 2018
The FPHC Scientific Conference is a two-day lecture programme covering the latest evidence and expert opinion on a range of academic science related to pre-hospital medicine and trauma care. This event celebrates the 21st Anniversary of the Faculty of Pre-Hospital Care and features a drinks reception and a poster competition for pre-hospital practitioners to showcase their audits and research. The conference is targeting Doctors, Nurses and Paramedics who work in the pre-hospital environment. Between 150 and 300 delegates are expected to attend. 
This is an excellent opportunity to reach out to a multi-professional audience including influencers, decision makers and opinion leaders.  
Exhibitor Rates
Day Rate
11 Jan
12 Jan
1 Day Rate
£750
£750
2 Day Rate
£1,200


Venue
Quincentenary Building,
Royal College of Surgeons of Edinburgh
Nicolson Street
Edinbrgh
EH8 9DW
Floor Plan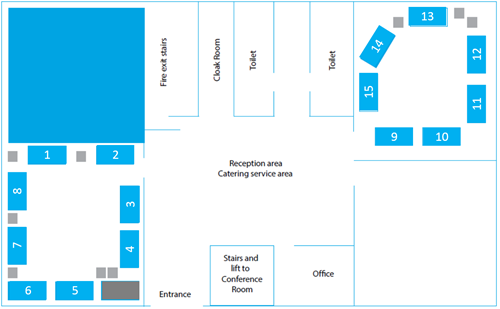 The floor plan is also available to download below. 
Documents
Upcoming System Maintenance & Network Disruption
Due to essential systems maintenance and upgrades there will be intermittent interruptions to some on-line services on Saturday 27th of February. There will be further interruption to some core services on Wednesday 2nd and Thursday 3rd of March.
We apologise for any inconvenience caused.
×