Poster Competition
Delegates are invited to submit abstracts for the BASICS FPHC Annual Conference Poster Competition to be presented on Saturday 17th November 2018. 
Posters can incorporate any aspect of pre-hospital care and may include audits, research, and case reports. Abstracts should be submitted by email to fphc@rcsed.ac.uk by 28th September 2018.
All entries should include the:
title
names of contributing authors
e-mail address
organisation and
a structured abstract of no more than 350 words.
The abstracts will be judged by executive members of the FPHC according to the following categories:
relevance to pre-hospital care,
originality,
structured abstract within word count,
impact on future pre-hospital practice, and
scientific merit.
Successful authors will be notified by email by 5th October 2018. The presenting author of selected posters will be expected to register and pay as a delegate for 17th November. Posters should be presented in paper form in a maximum size of A0 (poster or landscape) and displayed before the opening lecture.
The winning author(s) will receive a £100 cash prize and an RCSEd Quaich.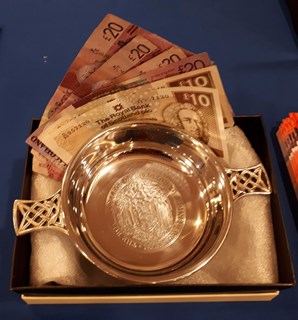 Documents